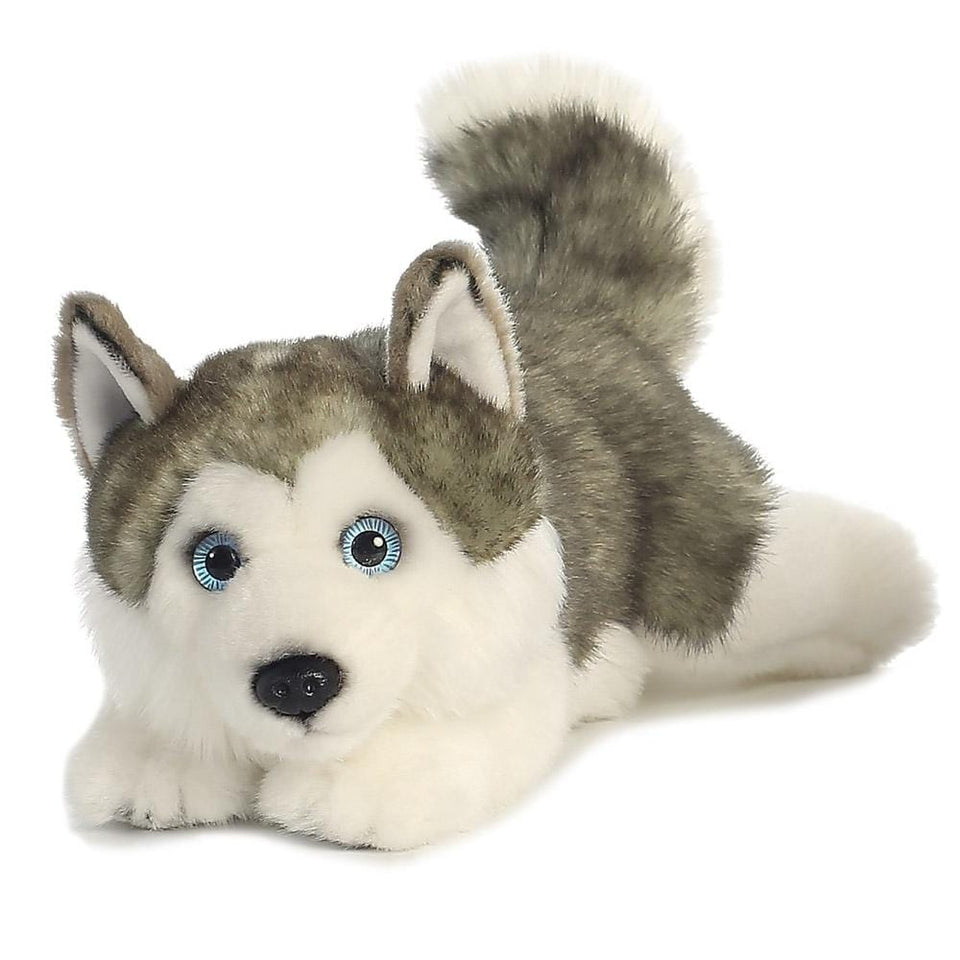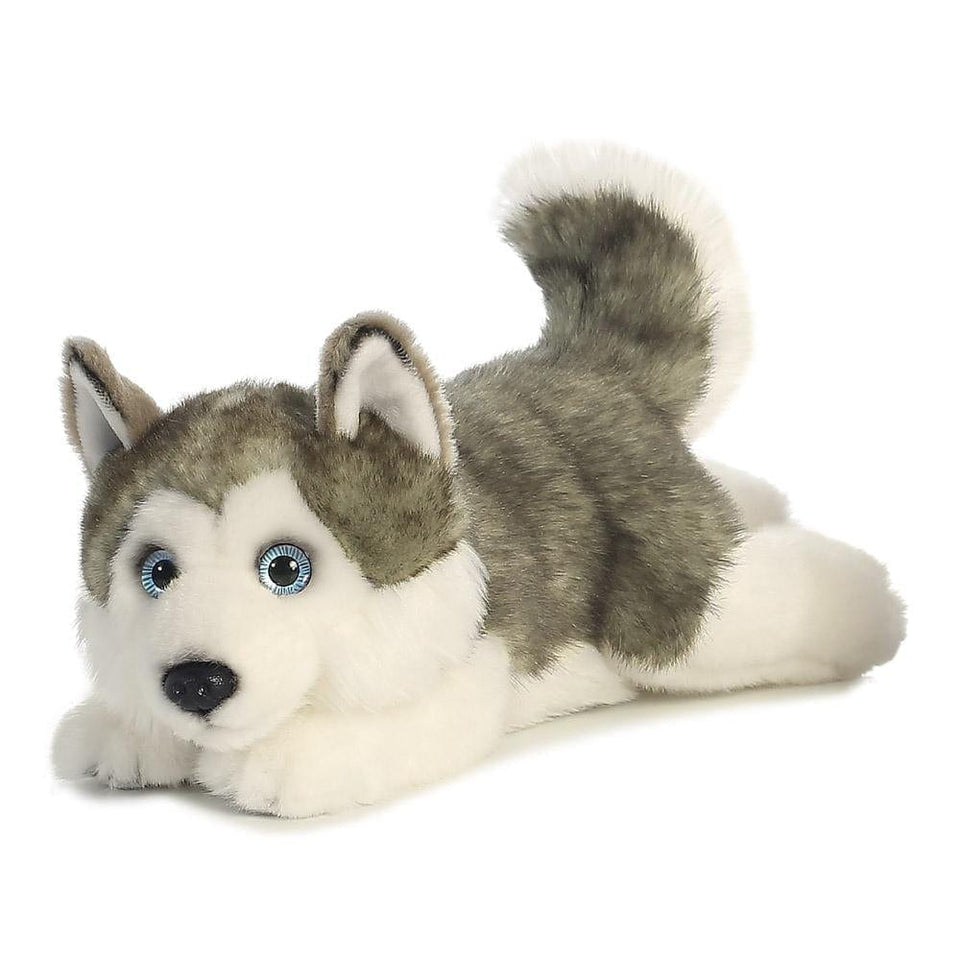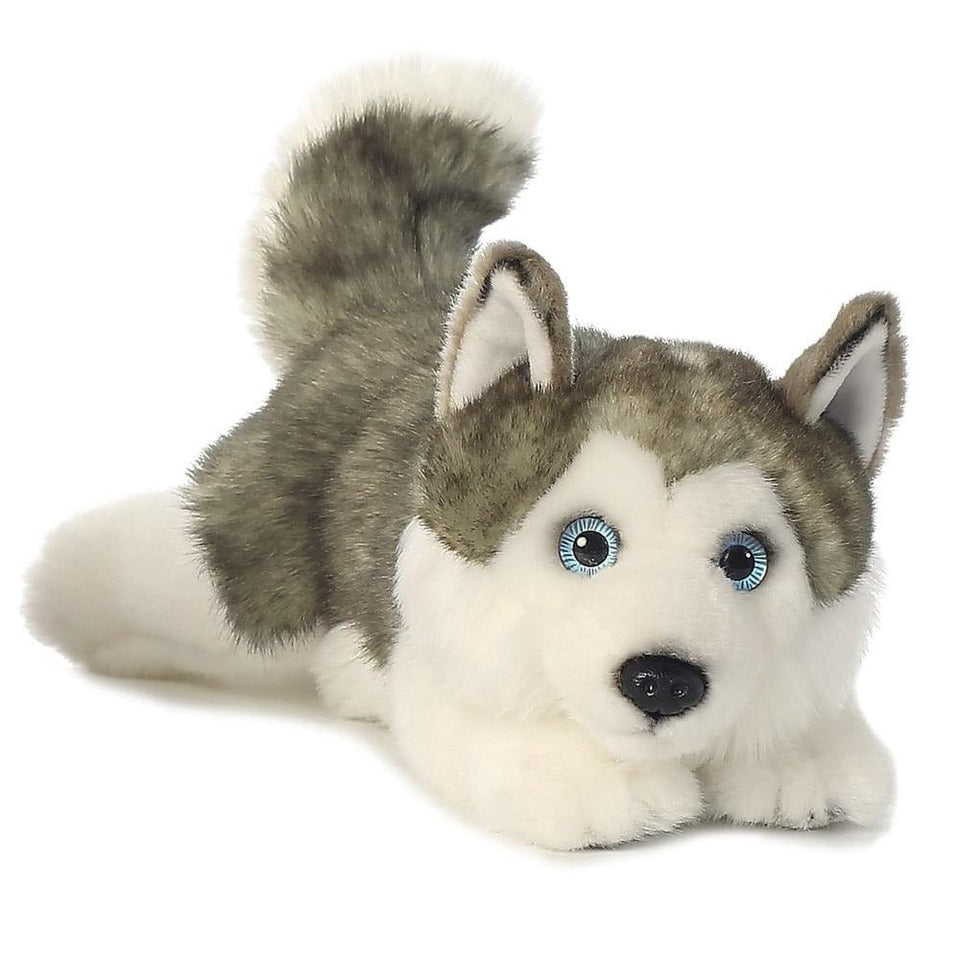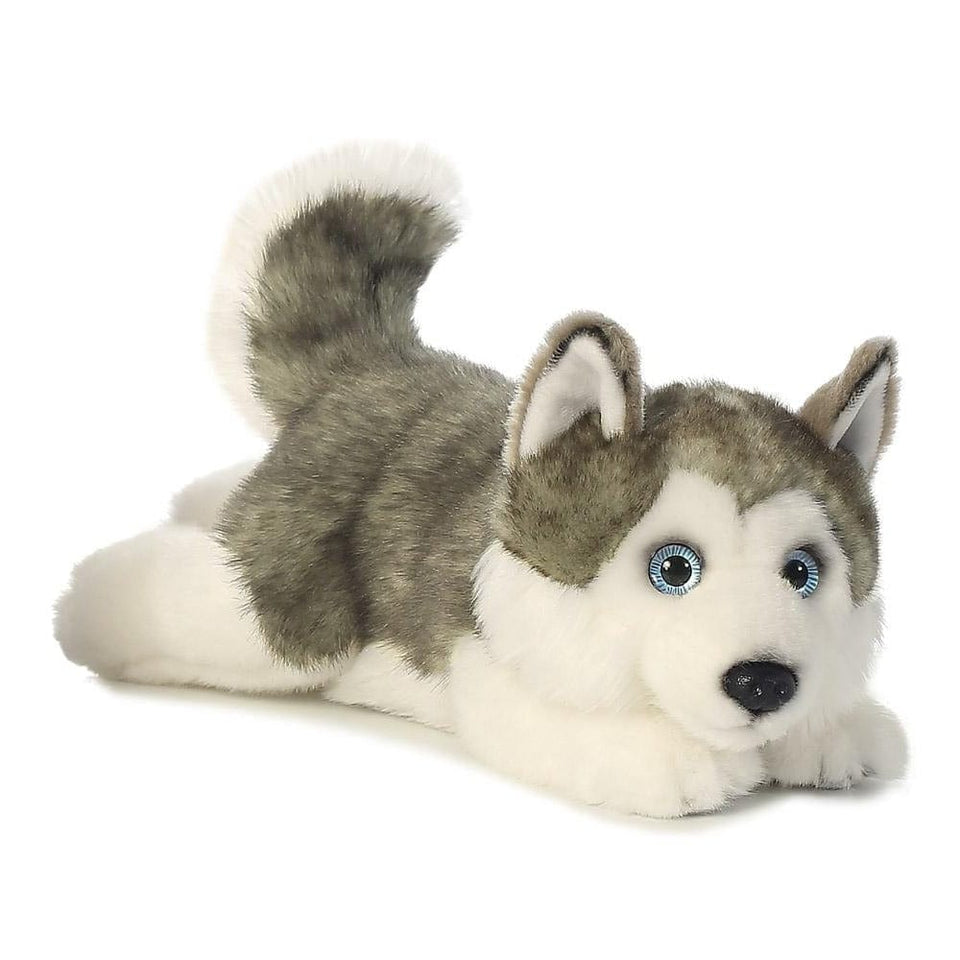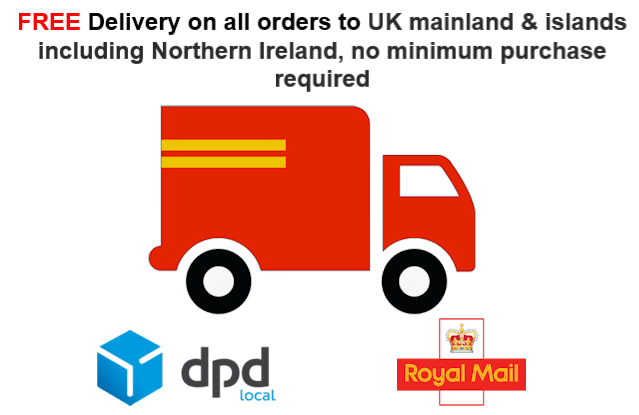 AURORA PLUSH MIYONI HUSKY 11" CUDDLY SOFT TOY DOG TEDDY
26263
by Aurora
This cute and cuddly 11" MiYoni Husky features a soft grey coat and a long and fluffy tail. Our MiYoni range of stunning and realistic soft animals is expertly crafted by our designers with added airbrushed details all done by hand. All toys in our MiYoni Collection have been made with the most soft and luxurious plush.
Part of AURORA's highly popular MiYoni Collection, beautifully handcrafted in fine plush material.
All our Miyoni soft cuddly toys are a great cuddle buddy and even better friend.
Top quality materials are used to ensure durability and softness.
Gift for children and collectors.
Hand wash and air dry. Suitable from birth.
Manufacturers Information:
As always with the Aurora range their toys are made from top quality materials and conform to British and European Safety Standards.
Aurora make the highest quality items to supply Safari Parks, Zoos and Aquariums.