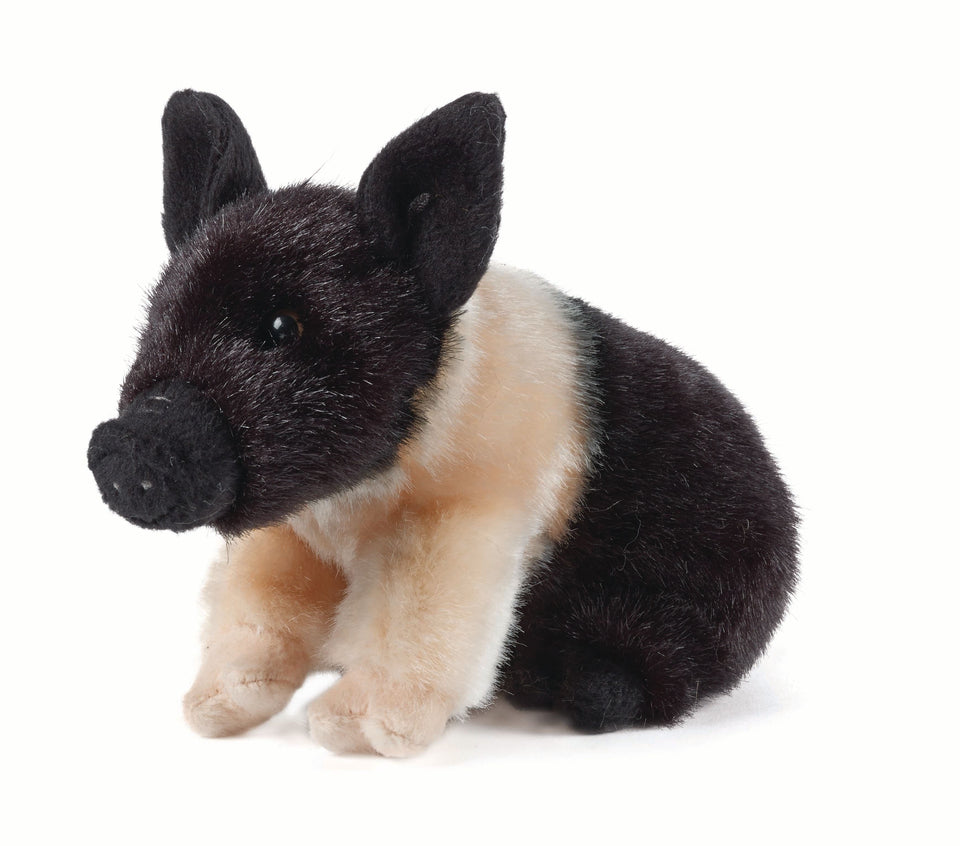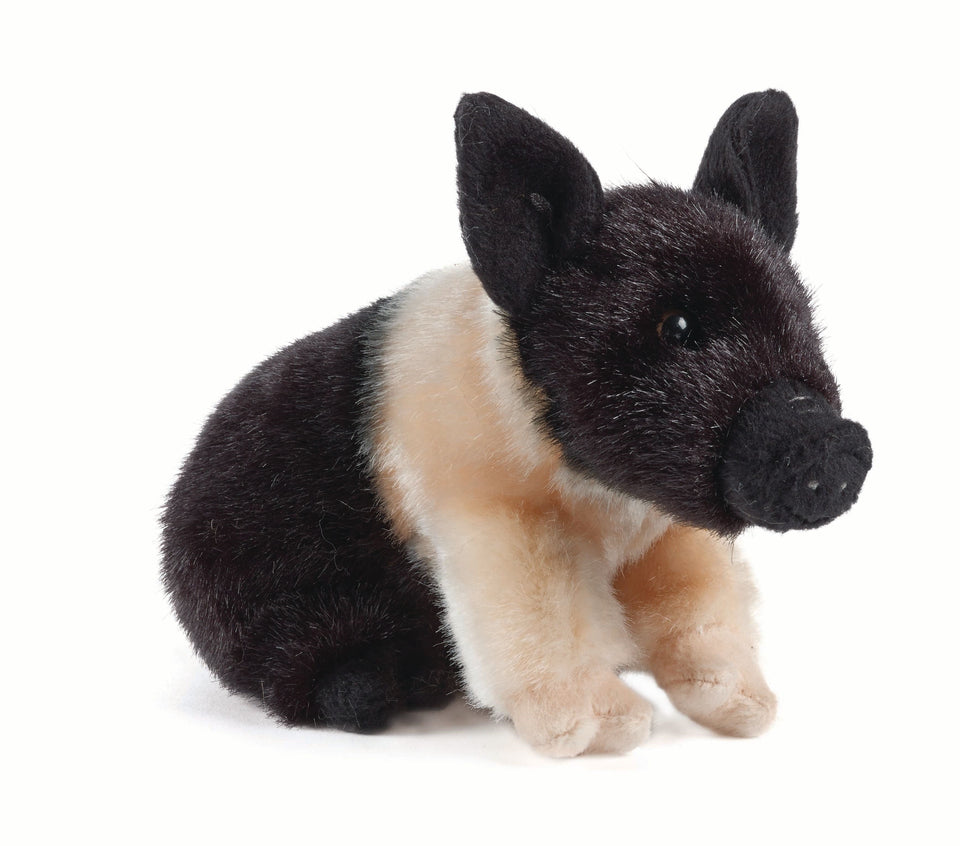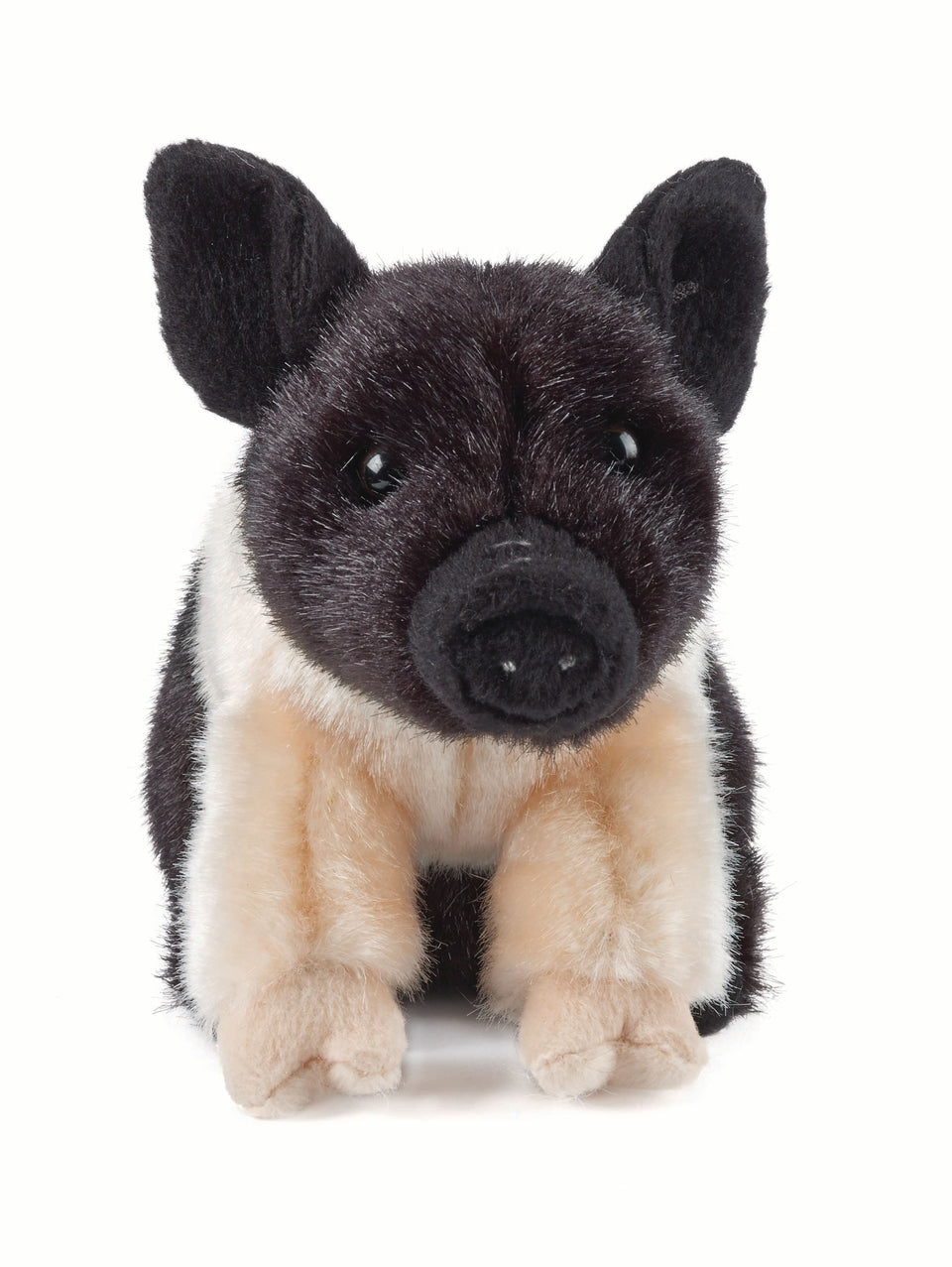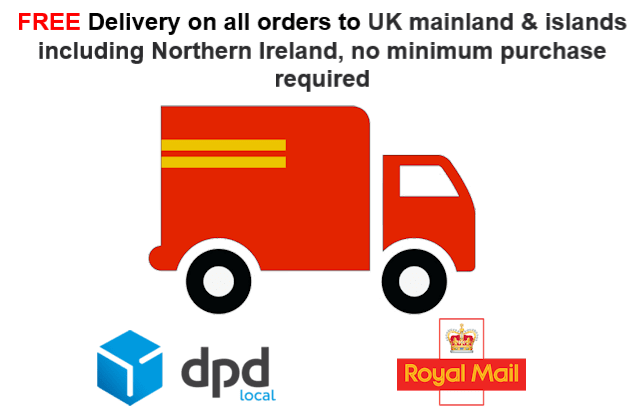 PIG BLACK AND PIG CUTE PLUSH 20cm SOFT CUDDLY TOY
by U.T
The word "pig" conjures images of the fat, pink, jolly creature happily rooting around with its snout in muddy farm fields. The snout gives the pig a tremendous sense of smell, and in healthy pigs, it is moist and shiny. It used the snout to investigate and explore, and anyone can get these black pig soft toys online.  
Swing tag includes educational facts about the animal, its habitat and food
Perfect for animal lovers
Tag contains Pig Facts
Approx 20cm
Body measures 15cm x 5cm  

This range of plush toys animals are for those who would like a pet or just love cuddly toys. Animal lovers and wildlife enthusiasts of all ages
will also enjoy the realistic detail and accompanying facts.